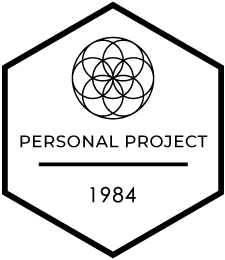 Hi-five to the Simple Life
We're using our concept "Hi-five" to help fast forward the continuing evolution of this thing we call life. To bring about some sort of change in the world, however small that may be. We believe that in order to bring about real change we must start with ourselves, and begin with the way we view the world around us. We must change internally before we can change physically.
This project is called "Hi-five to the Simple Life" and it's designed to promote the simple joys in life that bring us true happiness, like a good cup of coffee or a bike ride with your friends. So Hi-five to coffee and Hi-five to bike rides. As this project evolves over the years, we will start promoting larger concepts like renewable energy and daily spiritual practice, things that we feel need to be in the forefront of our minds.
We believe that by promoting the idea of what life could be and should be, hopefully we will begin to slowly shift our mindset towards a positive, more resourceful state, rather than focusing our attention on the bigger better now. It's time to slow down, take a deep breath and have a good conversation with a good friend over a good cup of coffee.
There is no goal for this project nor is there an end date. This is and always will be a continuing effort to learn and to grow.
To get involved in this project and start impacting your community, please contact us at (719) 210-8384 or email us at me(at)hi-fivedesign.com
Planting season is here! Sunday was a great day to hang in the garden with this gem of a pup (Soleil). That's pronounced So-lay. She's my 2.5 year old, 100# Alaskan Malamute, who brightens my every day. We were able to get some onions in the ground and felt comfortable enough putting lettuce and pole bean seeds down as well. If you have started any plants outside be sure to keep an eye out for the weather. I'll plan to cover any fresh sprouts at night when the weather drops into the 30's. Hi-five to Planting Season, go get your hands dirty!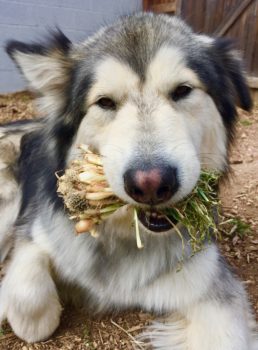 Spring is in the air! Here's to fresh blooms and getting your hands dirty. I'd say most would agree the dirty hands part is quite therapeutic (happy sigh). This month, my brother Chris and I are focusing on gardening. So Hi-five to gardening! We're tilling dirt and planting seeds and anticipating the delicious home-grown vegetables to come! I've got some strawberry starters potted up. Rick's Garden Center gave me a friendly reminder that it was a bit early to keep potted plants outside at night so I've been dutifully bringing them in each evening so they don't freeze. Well, I hope to have some more fun facts and friendly insight in the weeks to come this month. Happy Gardening, go get your hands dirty!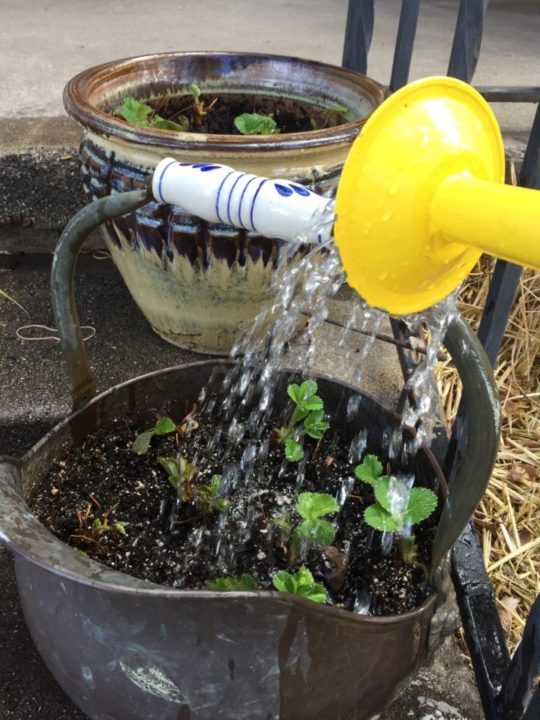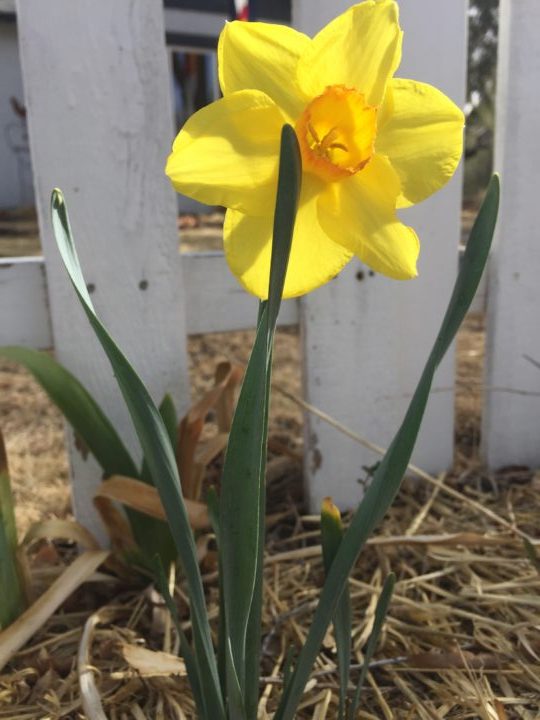 Today is the first day of our project "Hi-five to the Simple Life". My sister Ashleigh and were doing some brainstorming this afternoon with our trusty No. 2 pencil, our Field Notes, and a home made latte of course (made from New Mexico Pinon Coffee beans, courtesy of Costco, mmm). It's got a bit of a nutty flavor to it, good stuff. At the moment we're just doing all the ground work and putting together a simple plan of action. We're thinking about social media platforms, and how to make the most out of them. We're not big on social media. Personally I don't have any social media as I didn't really grow up with it so it just doesn't really appeal to me. Plus I'd rather go out with my friends for a cup-o-joe or a cold beer if I want to find out how their day went. Real life interactions, what a crazy concept… However, we do understand the importance of social media in regards to opening up communication and promoting our project outside of our local community. Anyways, so yeah, we're just doing all the leg work at the moment, writing down our ideas and putting this plan into action. It's a beautiful thing to take those ideas in your head and put them on paper, that's when they become real. Otherwise they're just running loose in your head, waiting for the day they get the f**k out.
Each month we're going to have a theme. And each month we're going to be putting up art around town that promotes that theme as well as blogging about what that theme means to us in our personal lives. Like Hi-five to coffee. Sitting on the couch with my 90lb Rottweiler, enjoying a hot cup-o-joe, and just enjoying the quiet downtime. To me that's a simple joy in life that brings me true happiness. So you get the point. Look for our artwork around town (Colorado Springs). We're hoping to grow this simple idea beyond our own backyard so if you'd like to get involved and start impacting your local community we'd love to have you on board. Give us a ring or shoot us an email to get involved. (719) 210-8384 or me(at)hi-fivedesign.com