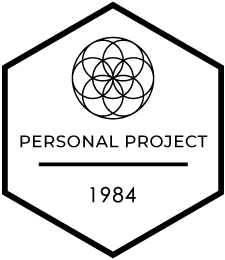 We're using our concept "Hi-five" to help fast forward the continuing evolution of this thing we call life. To bring about some sort of change in the world, however small that may be. We believe that in order to bring about real change we must start with ourselves, and begin with the way we view the world around us. We must change internally before we can change physically.
This project is called "Hi-five to the Simple Life" and it's designed to promote the simple joys in life that bring us true happiness, like a good cup of coffee or a bike ride with your friends. So Hi-five to coffee and Hi-five to bike rides. As this project evolves over the years, we will start promoting larger concepts like renewable energy and daily spiritual practice, things that we feel need to be in forefront of our minds.
We believe that by promoting the idea of what life could be and should be, hopefully we will begin to slowly shift our mindset towards a positive, more resourceful state, rather than focusing our attention on the bigger better now. It's time to slow down, take a deep breath and have a good conversation with a good friend over a good cup of coffee.
There is no goal for this project nor is there an end date. This is and always will be a continuing effort to learn and to grow.
If you're interested in getting involved in this project please contact us at (719) 210-8384 or email us at me(at)hi-fivedesign.com