Swamp Thing Meets Swamp Goon Illustration
Just finished working on a new illustration for Bleed Hockey. This character "Swamp Goon" is based off the old comic book character "Swamp Thing". Bleed Hockey is doing some re-branding which includes a new logo and a whole line up of cool new products. Bleed Hockey wanted to go after a 1960s style horror comic book theme. So here is one of the new designs we put together for them.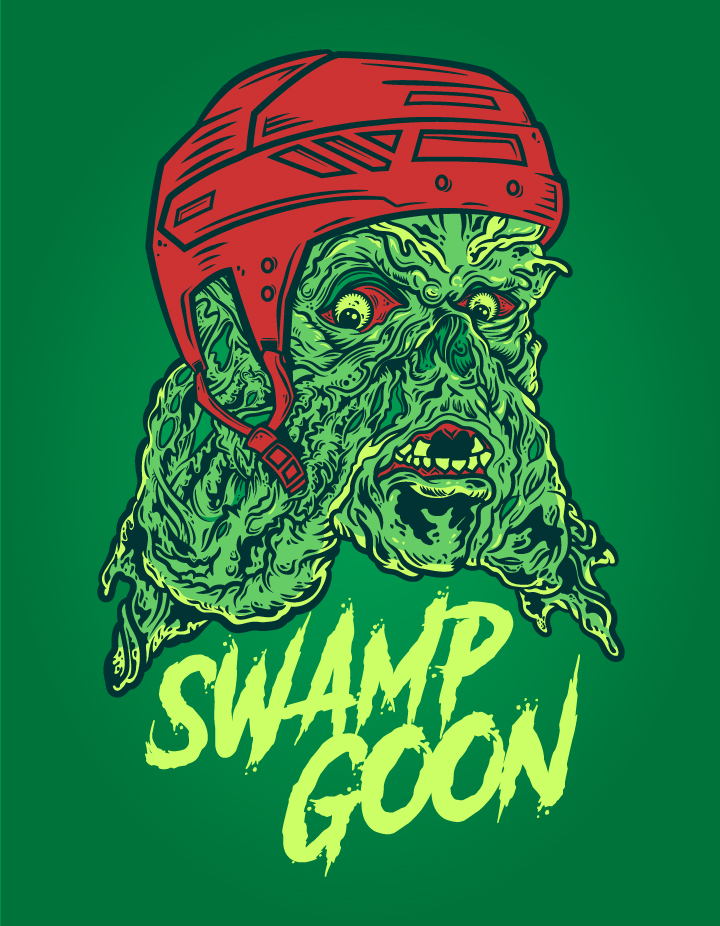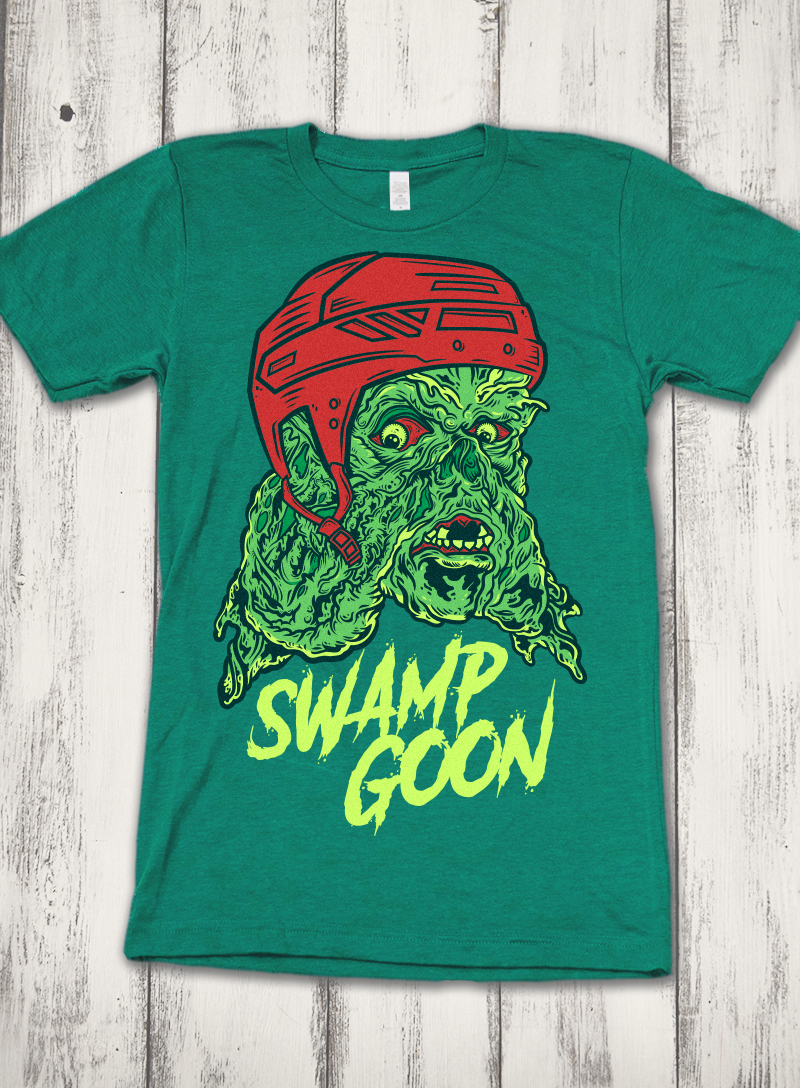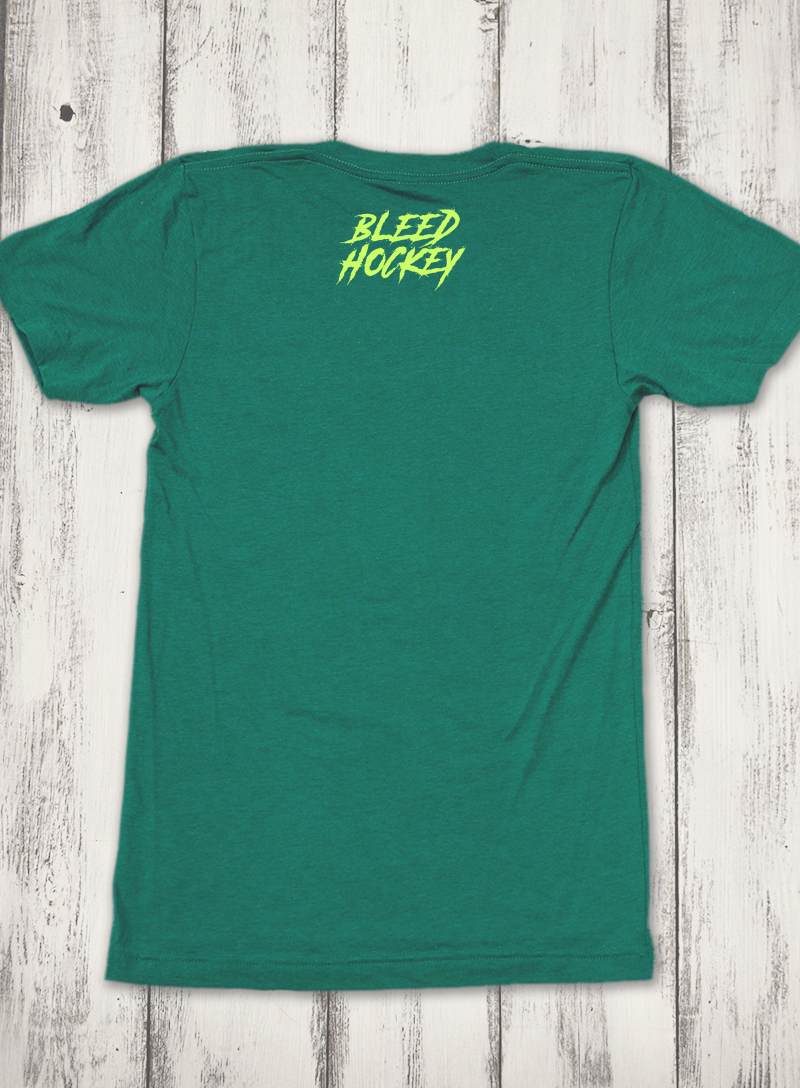 Lots more cool designs to come.
Tags: